This document extends DonnaJobs Terms&Conditions.
Last update to this Privacy Policy 04/11/2022
DonnaJobs Privacy Policy
What this Policy is for?
This Policy explains how we protect and handle any information you provide to us, including communications by email and through social media, by telephone and in person. It also covers any information we receive from third parties. It also provides you with an overview of the rights you can exercise regarding what we do with your information.
By using our products and services, including browsing our websites, registering or logging in, we may use your information as outlined in this Policy.
Who we are
DonnaJobs is a company incorporated in UK, 607 Sloane Avenue nr 54 SW3 3EL London, company number 11177858.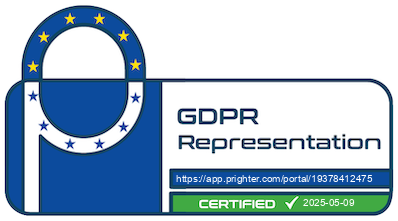 1. What kinds of information do we collect:
Information you've provided to us:
We collect information about you when you provide it to us, including when you create an account, send us an email and visit our website.
Social media:
If you log-in to our websites through a social media site, such as Facebook (Instagram, LinkedIn or Twitter, etc.), you are granting permission to Facebook to share your user information with us. This will include your name, email address, date of birth, location, plus any other information you have permitted Facebook to share with third parties. If you remove the app from your Facebook account, we will no longer have access to this information.
2. How we may use your information
Delivering services
By using our websites, and using our services, we may process your information for the purpose of providing you with such products and services and managing our relationship with you, which shall include (without limitation):
communicating with you in relation to your account or service, service updates or other non-marketing communications;
obtaining customer reviews and conducting market research.
Legal basis for these processing activities: Contract, Legitimate Interests.
Communicating with you
In accordance with your preferences and data protection legislation, we may use your information to send you direct marketing communications. This may include communications by post, telephone, email or SMS about our products and services, events and special offers.
We may also send you periodic newsletters about your chosen services, inform you of promotional offers that you might find interesting, and inform you about any changes to our products and services where we have permission to do so.
Legal basis for processing this data: Consent/Legitimate Interests.
Improving our services and products
We may use your information to monitor and improve our products, content and services. This may include (without limitation):
developing the design and style of our products and services to make improvements;
carrying out statistical, technical and logistical analysis to inform our strategic development;
blocking disruptive use and ensuring the security of our products and services.
If you have registered on our websites or apps, we may analyse the information we hold on you in aggregate with our other customers to improve our advertising systems.
Legal basis for this processing activity: Legitimate Interests.
Regulatory compliance
We may share your personal data with the Audit Bureau of Circulations Ltd so they can verify aggregated statistics about circulation and usage of our products or review our policies, processes and procedures for compliance with relevant standards. You can view their privacy policy by following this link.
Legal basis for processing this data: Legitimate Interest.
3. Legal Bases for processing your data
Contract: We process some of your data as a necessary part of performing our contractual obligations to you. For example, ensuring the products you buy can be delivered to you.
Consent: Some processing activities will only be done where we have sought your prior consent. If we require your consent, we will provide you with full details of the information that we would like and the reason we need it. Once given, you have the right to withdraw your consent again at any point and we will be obliged to stop processing your data and delete it unless we can demonstrate that another legal basis applies.
Legitimate Interests: We process some of your data because it is in our Legitimate Interests to do so. Where this is the case, we have considered the impact using your information may have on you and limited our use to only what is strictly necessary. Where we are using this as our basis, we can provide you with an explanation of why the processing is in our interests and you are free to contest this decision if you wish.
4. How we may share your information
Sharing with third-party partners
Vendors: When you purchase goods or services from us, we partner with specialist companies to fulfill your order and provide certain customer services. This includes services providers such as Aruba.it for hosting, Stripe to process payments, Onwebchat.com for our live chat service. We usually remain the data controller of your information and the other companies only process data under our instructions and cannot use the information for their own purposes. If one of our third-party partners acts as data controller of your personal data (whether or not as a data controller in common with us) we will let you know before you register for the service.
Change of Control: We may transfer, sell or assign any of the information described in this Policy to third parties as a result of a sale, merger, consolidation, change of control, transfer of assets or reorganisation of our business.
5. Details of transfers to third countries and safeguards
Any organisation that has access to your information in the course of providing services on our behalf will be governed by contractual restrictions and/or technical limitations to make sure they protect your information and comply with applicable data protection legislation.
Where these organisations are based outside of the EEA in a jurisdiction that has not been deemed adequate by the EU, we enter into EU-approved model clauses with them to ensure appropriate safeguards are in place.
Representation for data subjects in the EU
We value your privacy and your rights as a data subject and have therefore appointed Prighter Group with its local partners as our privacy representative and your point of contact.
Prighter gives you an easy way to exercise your privacy-related rights (e.g. requests to access or erase personal data). If you want to contact us via our representative, Prighter or make use of your data subject rights, please visit the following website. https://prighter.com/q/19378412475
6. How can you exercise your rights under the GDPR
Access: If you wish to exercise your right to access a free copy of your data, you can contact us at the contact details provided below.
Deletion: To ask us to delete your personal data, please contact us at the contact details provided below. However, there may be circumstances where we are legally entitled to retain it.
Rectification: If you wish to update or rectify your data, you can do this directly by accessing your account settings.
Revoke consent: If you wish to object to the processing of your data for direct marketing or online behavioral advertising purposes, you can opt-out by updating your settings or, for direct marketing, clicking on the 'unsubscribe' link in any marketing email or newsletter you receive from us.
Objection to automated profiling: If you wish to opt-out of having your personal information profiled for personalisation purposes you can adjust your account settings or contact us directly.
Objection to legitimate interests: If you wish to object to our processing of your data where we are pursuing our legitimate interests or those of a third party please contact us at the contact details provided below stating the nature of and reasons for such objection.
Complain: You also have the right to lodge a complaint about us with our supervisory authority, the Information Commissioner's Office.
If you are contacting us to exercise any of your rights under the GDPR, you will have to provide valid proof of identification. We are required to respond to your request within 1 month.
7. Data retention and account deletion
We store your data for no longer than necessary in relation to the purpose under which such data was collected. This is determined on a case-by-case basis and depends on things such as the nature of the data provided, why it was collected, the legal basis we rely upon to process the data, and our relevant legal or operation retention requirements. For example, if you request to delete your account we still have to retain some data for fraud prevention purposes and financial auditing.
8. Children & young people
Our websites, apps, and other products and services are not aimed at children.
We do not intentionally target, or otherwise process information from individuals in the European Economic Area, the United Kingdom, and Switzerland who are under the age of 16.
We do not create interest segments specifically designed for the purpose of online behavioral advertising.
If you are a parent or guardian of a child under 16, please contact us if you are aware that your child has used our websites or apps or otherwise provided their information to us without your consent. We will delete or otherwise cease processing your child's personal information within a reasonable time. In accordance with industry best practice guidelines, we may retain your information for a reasonable amount of time to make sure that we do not contact you in the future.
9. Cookies
When you use our websites and apps we may collect information using cookies or similar technologies.
What are cookies and how do they work?
Cookies are small files that are downloaded to your computer or mobile device when you visit a website. Your browser sends these cookies back to the website every time you visit the site again, so it can recognise you. This allows websites to tailor what you see on the screen.
We do not store sensitive personally identifiable information such as your address, passwords, or credit/debit card information in the cookies we use.
We use the following cookies:
Technical cookies, such as session cookies and login cookies to allow you to log in the platform an maintain the session. Those cookies are not permanent and are deleted from your browser when you close it.
Cookies that collect information about your choices and preferences (Functional / Preference).
These cookies collect information about your choices and preferences and allow us to remember things like your preferred currencies and other functions set in your dashboard. These cookies remain in your browser, allowing us to identify you as a returning user.
Cookies that record the date and time you clicked on a URL to come to visit our website and the URL itself (referral ID). These cookies are stored in your browser and expire after 30 days.
Cookies used to understand how people use our products and services (Google Analytics) You can find more information regarding the cookies used by Google Analytics and how they work by visiting: developers.google.com/analytics/devguides/collection/analyticsjs/cookie-usage
We use analytics cookies to gather information about what pages, links and sections of our apps are popular.
We may also use this combined information to improve our products and services. For instance, we may analyse this information in aggregate to improve our advertising systems.
Do Not Track: Our websites do not respond to 'Do Not Track' (DNT) browser settings.
Managing Cookies
When you visit and remain in our Platform you are consenting to the use of cookies as previously explained, under the terms of this Policy.
Since cookies are not required for using our Platform, you may block or disable them through your browser at any time. If you decide to do so, you will still be able to continue to use our Platform, although some of our services might be limited, and your experience might be less rewarding.
If you wish to revoke your informed consent regarding our cookies policy, you will need to delete them from your device through your browser settings.
You can change your cookie settings on this website at any time via your settings in your browser.
Firefox: https://www.mozilla.org/en-EN/privacy/websites/
Chrome: https://support.google.com/chrome/answer/95647?hl=en
Explorer: https://support.microsoft.com/en-us/topic/delete-and-manage-cookies-168dab11-0753-043d-7c16-ede5947fc64d
Safari: http://support.apple.com/kb/ph5042
Opera: https://help.opera.com/en/latest/web-preferences/#cookies
10. Updates to this Policy
We reserve the right to make changes to this Policy. Where changes are made, we will post the revised Policy here with an updated effective date. Please check regularly for any changes to this Policy.
11. How to contact us
If you have any queries or comments about this Policy or to exercise any of your rights under the GDPR, please contact us by email at: